Houses For Sale*
Have a look at the houses that are currently available for rent or sale at Moora Moora. Click on title fo more images and details.
*All houses for sale at Moora Moora are only available for purchase on condition of membership. Please refer to the membership process for details.
Wombat Hollow
4 Bedroom house. One of Moora Moora's original houses.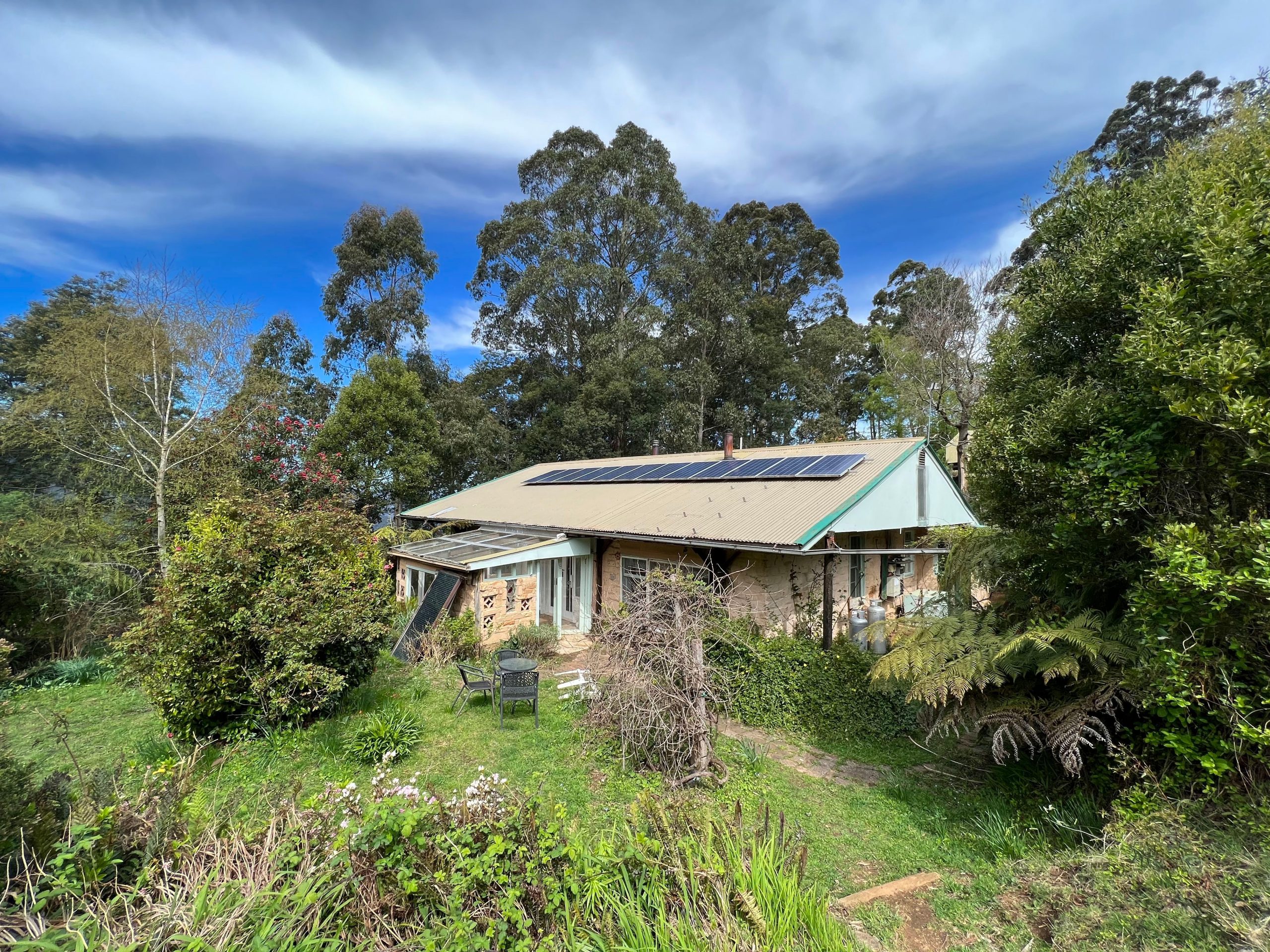 ---
Loft bedroom and detached 2 bed bungalow.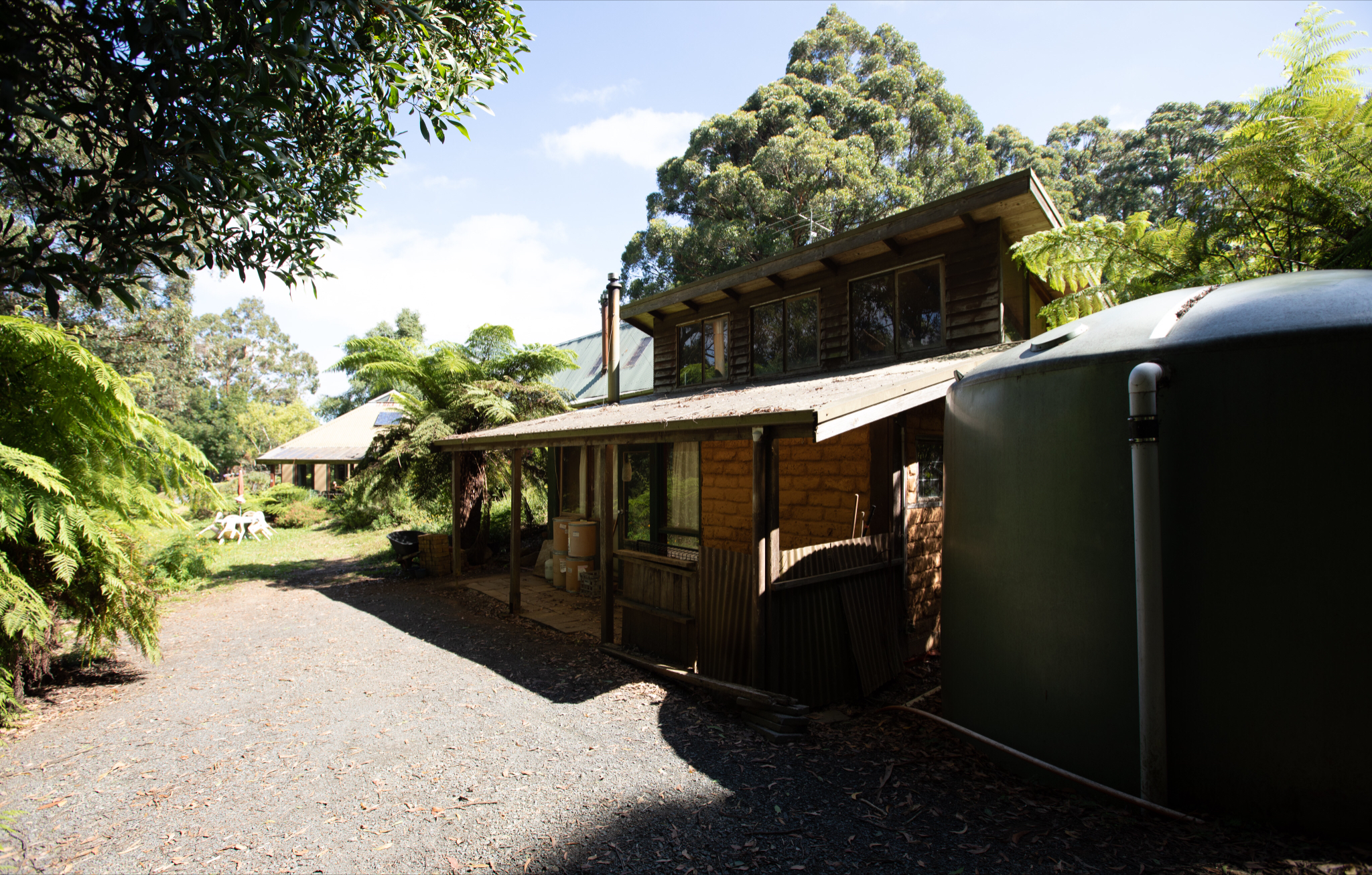 ---
Hilltop House – House 1 (image pending)
🏚️ Renovator's Dream: Hilltop Haven with Untapped Potential
Unlock the potential of this hidden gem! Nestled on a hilltop within an elevated and relatively cleared area, this double-storey dwelling is a renovator's dream waiting to be transformed. Built circa 1980, this residence offers a unique canvas for your vision and creativity.
Key Features:
🏠 Size and Structure:
Building Area: 156 sqm
Double-storey dwelling with 2-3 bedrooms
🛠️ Renovation Opportunity:
Circa 1980's construction, providing a solid foundation for your vision.
Basic condition, offering a blank slate for your creative touch.
Bathroom in need of completion, with tiling and shower screen required.
Ceiling requires lining in parts, with exposed electrical wiring.
No splashback provided behind sink and stove, allowing for a personalised kitchen design.
🌳 Scenic Setting:
Set within an elevated, relatively cleared area, offering scenic views of the mountain.
Nearby communal gardens provide a touch of greenery and amenity.
Conveniently located close to the Moora Road entrance, ensuring ease of access.
🏡 Construction Details:
Energy-efficient construction with a timber frame, external mudbrick, fibro-cement sheeting, and corrugated iron.
Internal structure features plasterboard and rendered brick.
Roof crafted from durable corrugated iron.
🚿 Utilities:
Gas hot water service for convenience.
Stay warm in winter with a slow combustion wood heater.
Additional storage space available in the adjoining corrugated ironclad storage area.
This property presents a unique opportunity for those with a vision for transformation. The canvas is yours to create – envision contemporary spaces, a modern kitchen, and a cozy retreat atop the hill.
Embrace the challenge and turn this basic dwelling into your dream home. Whether you're an experienced renovator or a first-time buyer with a passion for customisation, this property offers endless possibilities.
Seize the chance to mould this residence into the home of your dreams. For further details and to schedule a viewing, contact info@mooramoora.org.au. Don't miss the chance to make this renovator's dream a reality!
---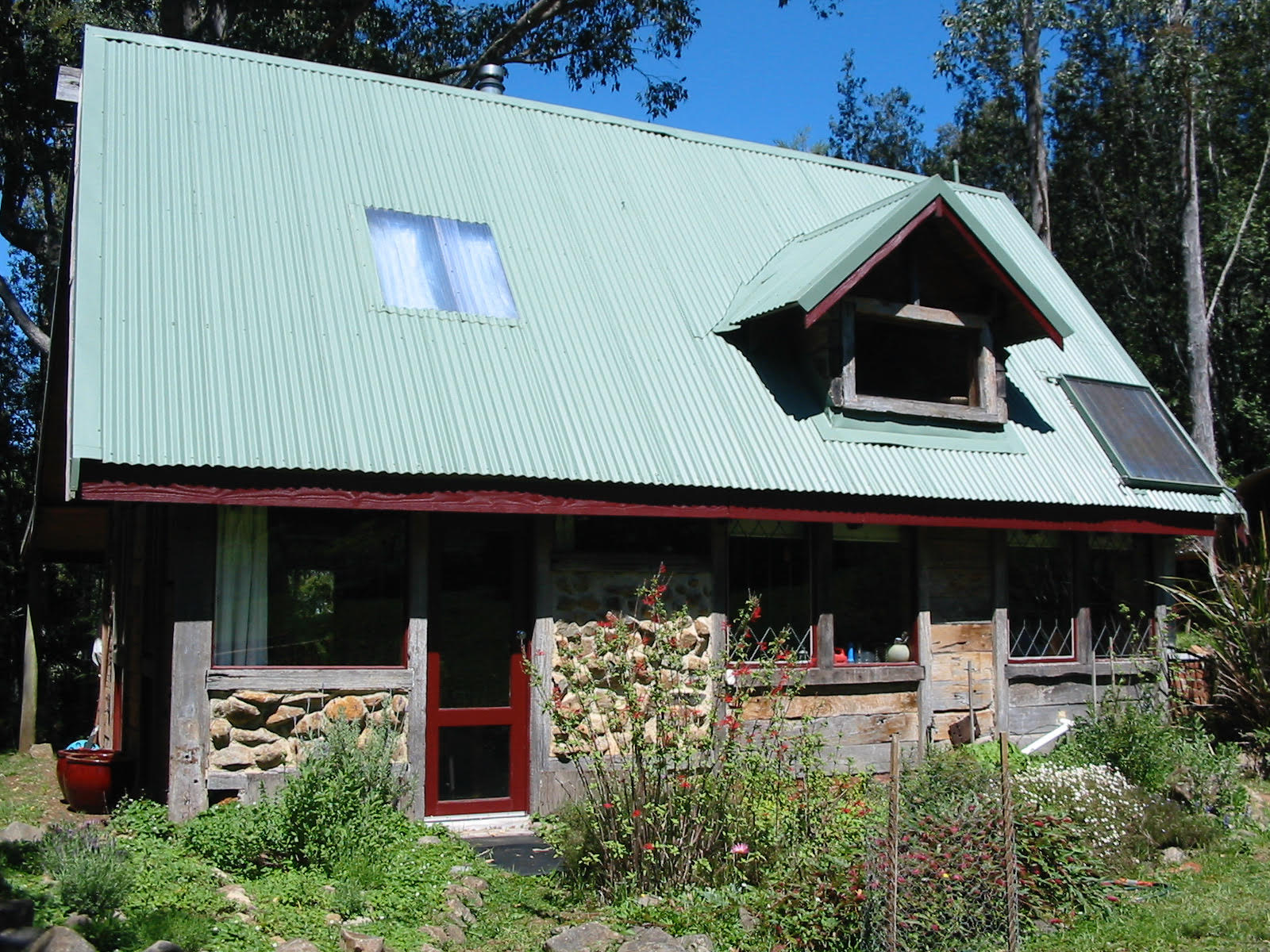 One bedroom plus study/mezzanine area, wood fire heating. Cosy railway sleeper and stone cottage.
*Please note this house is currently occupied. Membership pending
---
---
Yanginanook
The White House – house 24 (image pending)
Timber frame, weatherboard house c.1994 115 sqm.
The white house is set within a more undulating and treed environment with access issues with regards to the access road being in a poor state.
Double storey, three bedroom, one bathroom, two toilets. Gas stove, Slow Combustion Wood heater, double carport and enclosed storeroom.
---
3 Split levels, 4 Bedrooms, with views to Melbourne, nestled in the forest on Mt Toolebewong with spectacular afternoon sunshine and beautiful sunsets!