We intentionally choose to live together, off-grid, in six small hamlets located on a beautiful 245 hectare property at an altitude of 700 metres on Mt Toolebewong.
The community is situated near the township of Healesville, approximately 70km or 90 minutes drive to the east of Melbourne, Australia.

Download our Manifesto
Vision and Aims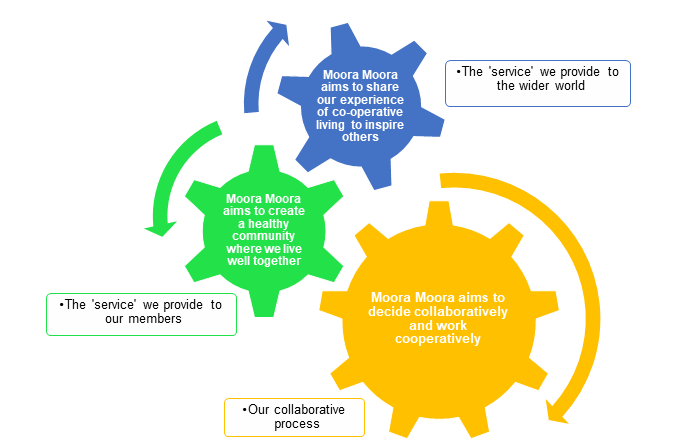 Moora Moora is a community where we are committed to sharing our lives.
We accept and support each other in a loving and conscious way, encouraging growth, balance and health.
Moora Moora is a place where we realise our dreams.
We share and work cooperatively to co-create our lives.
Moora Moora is a mountain of beauty and power, art and healing.
Our relationships with each other and the Earth create an opportunity for spiritual evolution.
Moora Moora is a centre for innovation and learning.
We practice the art of living with self, each other and the Earth.
Endorsed DM 1/10/11