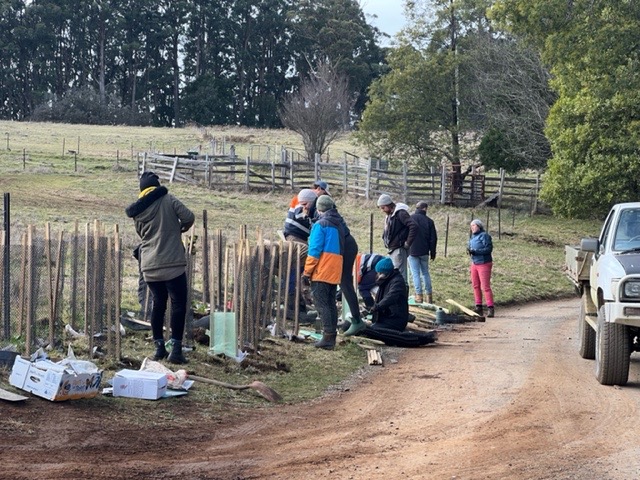 A huge thank you to everyone who came to Tree Day on the 31st of July at MM. Although we didn't actually plant any trees, we did plant 400 Poas, Lomandras , Hop Goodenias and Prickly Moses.
This is good and nesting for butterflies, small mammals, lizards and snakes, caterpillars, small bird habitat. This corridor will not only look really beautiful as an entrance, it will also suppress the weeds and eliminate the need to whipper snip the area – reducing fossil fuels and human energy.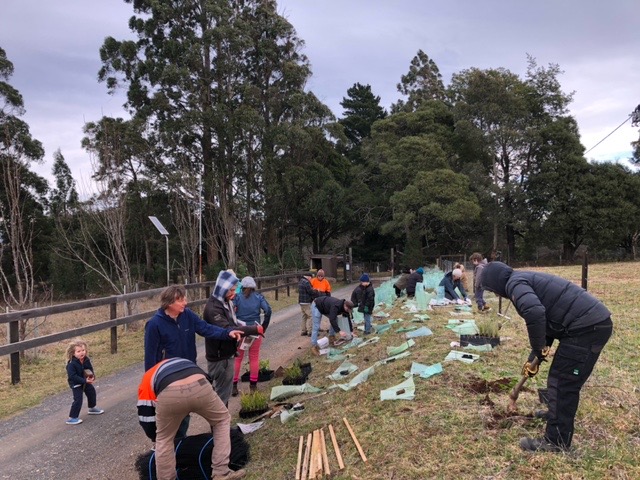 These plants were paid for by LM and grown at ECOSS by our volunteers with disabilities (how awesome!!) and the guards were provided by YRC Ribbons of Green program. Hence many hours of loving care went into this event- thanks everyone. 
A massive thank you to Susanna who cooked THE MOST AMAZING and ELABORATE feast for us all. It was such a great way to come together after the event. Thanks so much Susanna and Java for helping Susanna! 
Next year we have 1000 plants coming funded through Ribbons of Green Program, I look forward to doing this event again. Between now and then brace yourselves for the unbridled excitement of more Happy Holly Dayze Events!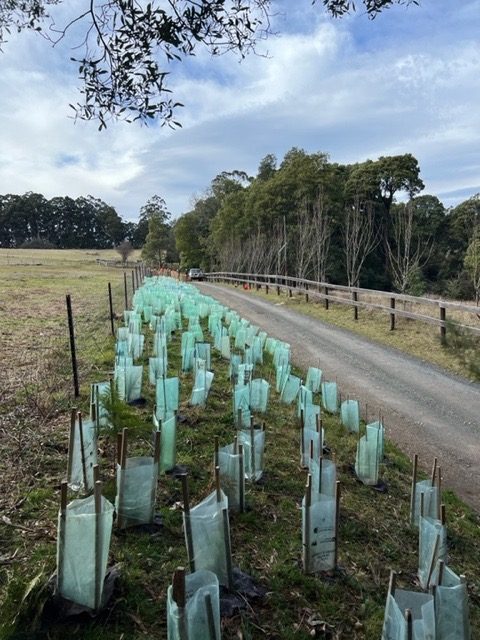 Thanks Again all – you rock 🦋🙌🏼
Chelsea McNabb