The Lodge
Our main building is called the Lodge. It has a lounge room with comfortable seating, a piano, wood heater, and magazine library; a dining room with eight round tables seating five people each and a wood heater; a large kitchen; three toilets and three showers.
Upstairs we have three bedrooms – one with five double bunks and one single bed; one with a double bunk and a single bed; one with four double bunks. Downstairs, there are two bedrooms – one with a queen-size bed and one with two single beds. The Lodge can sleep 26 people.
Visiting groups use the Lodge for accommodation and catering, but some also use the lounge room as the focus for their activities. Internet access is available in the Lodge and we can provide clients with audio systems and a data projector if required.
The bedroom and bathroom facilities are like standard backpacker accommodation. Clean, simple, warm, and comfortable.
The Octagon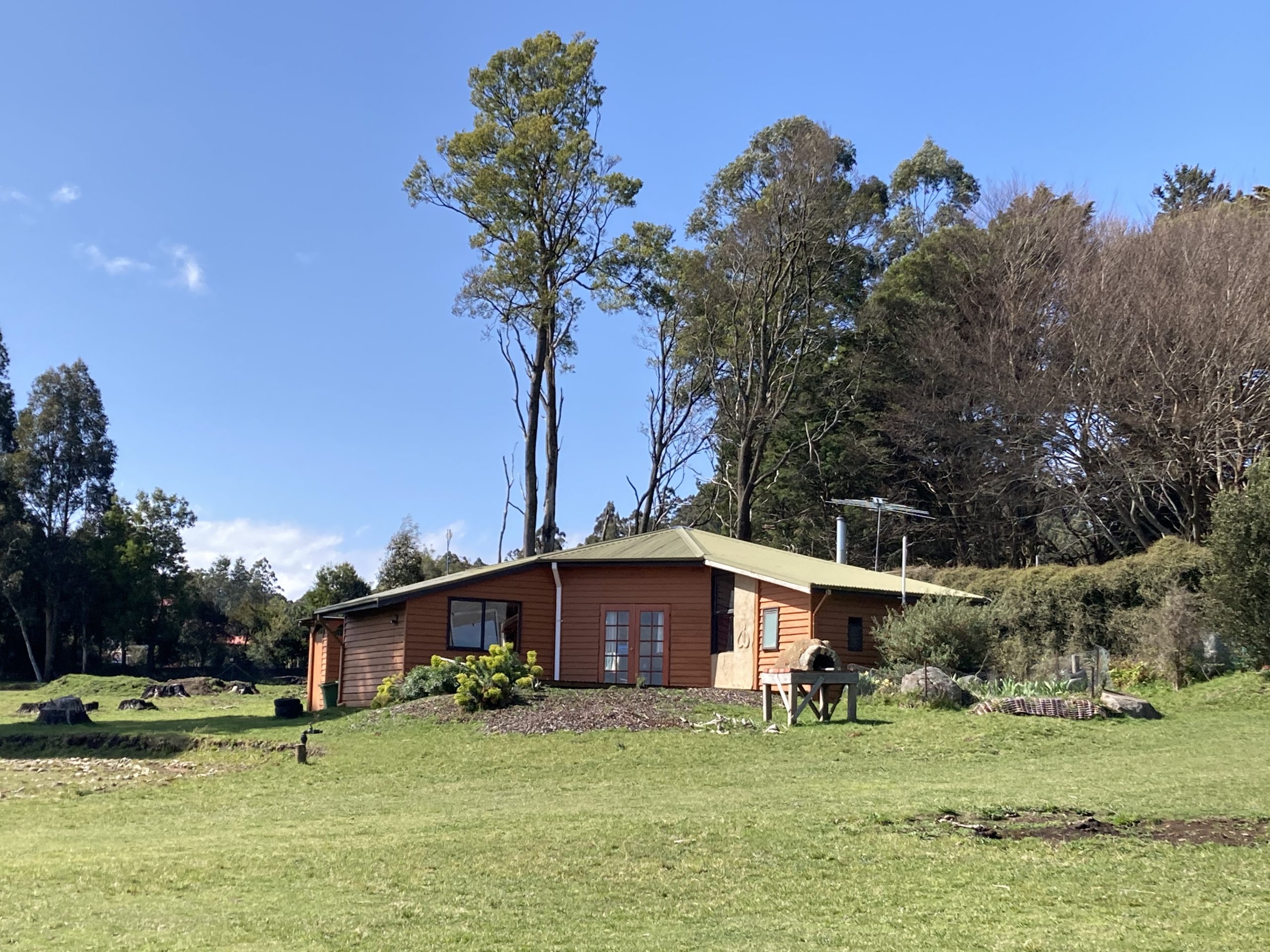 The Octagon is a separate building that can be used for workshops and group processes. It is approximately circular with a diameter of 14 metres and has some lounge seating, numerous folding chairs, and a wood heater. It has simple modern kitchen facilities with bathroom facilities nearby.
For further information or to submit an expression of interest in hosting a workshop or event at Moora Moora, please contact the Learning Centre Coordinator
Contact the Learning Centre